March-April 2021
It's been a while since I updated my website. With our second hard lockdown kicking in – it was time to turn inward again and figure out how I was going to survive this year. Many decisions have been made and if there is one thing that I have learned – it is – that if we want change in our lives, we need to make a serious 180 to get it. It all starts with a decision and the actions that follow that decision.
I am back doing smaller performances. I did my first three performances at the Daisy Jones Bar (Stellenbosch), the Bordienghuis Theatre (Wellington) and the Alma Café (Cape Town). I played with the band again for the first time in a whole year and I must say – it was rejuvenating and energizing. How I have missed it! There is one solo show left for this month. If you are interested in attending, do make contact. It is a house concert on a farm in Riebeek-Kasteel. It is a sunset picnic concert and you bring your own drink, snacks and picnic blanket and/or chairs. It is taking place on Saturday the 27th of March. The gates open at 5pm and the show starts round about 6pm. It is going to be loads of fun. To book please send me an email via the Contact page.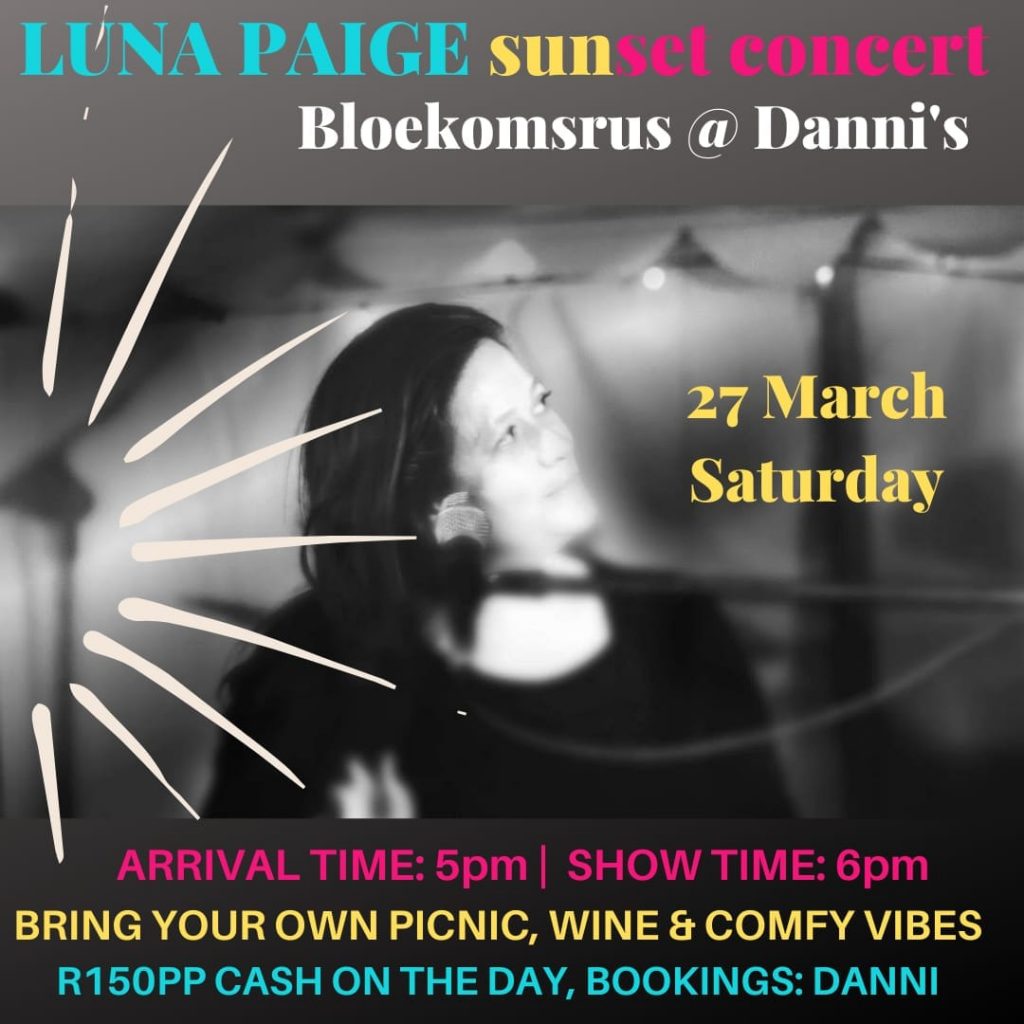 I am also very much looking forward to attending the Woordfees Artist Week early April. It is going to be interesting to see what creative ideas and new collaborations will flow from this initiative.
On the 10th of April I will be doing a house concert in Melkbosstrand. This is going to be a very special one – as I grew up in this town and there are still many loved ones who live there. The house concert is open to the public. So be sure to make contact if you would like to attend this intimate solo show.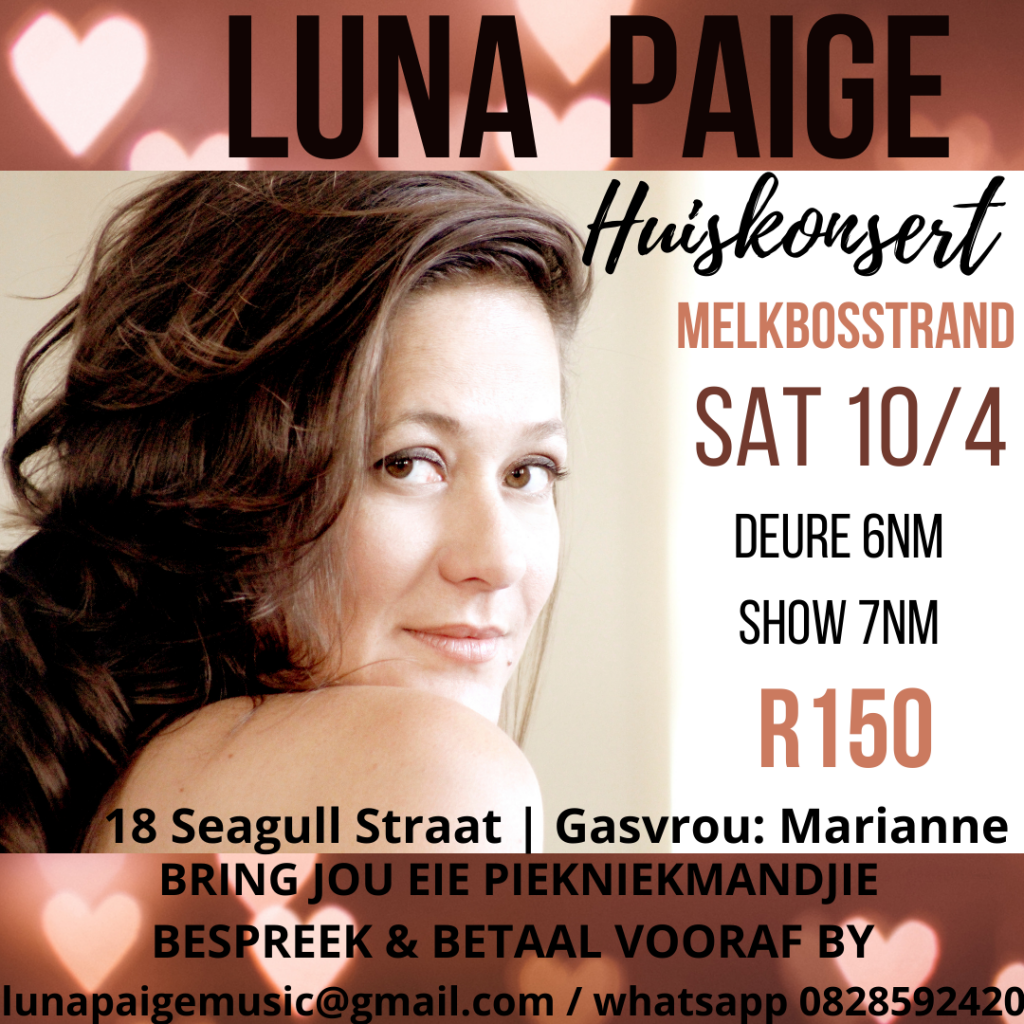 During the last stretch of April I will be performing in McGregor (23 April) and in Stilbaai (25 April). I will be posting the gig details and promotional material here as soon as all details are finalised. Looking forward to those gigs as I have fallen in love with both of these unique towns and its people. Tune in by the 5th of April again for updates on those two performances.
In the meantime I have decided to enter the job market. I will be starting a new half-day job as of the end of March and am looking forward to gaining some experience in the marketing and fundraising fields. Interesting times ask for interesting choices. I have also decided that I would like to submit a research proposal for a doctorate degree and am very excited about the research field I am busy exploring. I will be sure to share some of this info when the time is right – as it is still in line with my love for music and the arts in general. I think it is imperative that we as artists start exploring alternative ways to utilize our creative skills in society. Watch this space.
In the meantime – do stay safe while enjoying life to the fullest!
Love, Luna