May Letter from Luna
We have had some awesome Korreltjie Kantel album launches so far. The audience responses were really heartwarming. Thanks to Die Boer, Moira's, Bordienghuis and Cafe Roux for hosting our concerts in March and April. This month we will be performing in Stellenbosch, Bloemfontein, Potch, Jburg, Franschhoek, Plettenberg bay, Uitenhage and Port Elizabeth. As you can see we will be traveling quite extensively and we can't wait.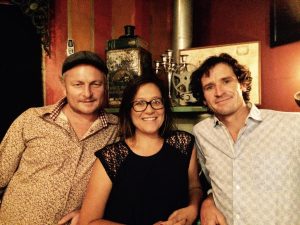 In the meantime I am working on a new show idea with Simon Orange (Blues Broers) and playing with new song ideas for my next album. Have a wonderful month of May! And remember to treat your mother on Mother's Day!
Love Luna