What to look out for…
With so many preparation work for our exciting Iluminar productions – it feels as if there is no time to rest. Luckily I love what I do! Here are some things you should be looking out for in Feb and March. Make sure you diarize these events and come and enjoy my music and projects with me.
I will be performing at the Stellenbosch Wine Festival. Henry Steel is joining me on stage. We have been playing together since my early 20's and it is a great pleasure to work with him after all of these years. He is a phenomenal guitarist and a valuable addition to any musical ensemble. We're on at 7pm on Saturday night the 24th of Feb. The festival is taking place at the Coetzenberg Stadium. You can buy your day pass or ticket for the whole weekend on Webtickets.
Then it is time for the Woordfees. I am so excited about our show! It is time for the new and improved Korreltjie Kantel show which includes 2 fantastic actors Wessel Pretorius and Christine Truter. Be sure to book your tickets well in advance to avoid disappointment. If you have seen this show, make sure you see it again, because it will bring you new surprises and extra theatrical elements you will be sorry to miss. We will be running this show at the Weltevreden Restaurant on the 3rd, 8th and 9th of March. Click on this LINK to purchase your ticket.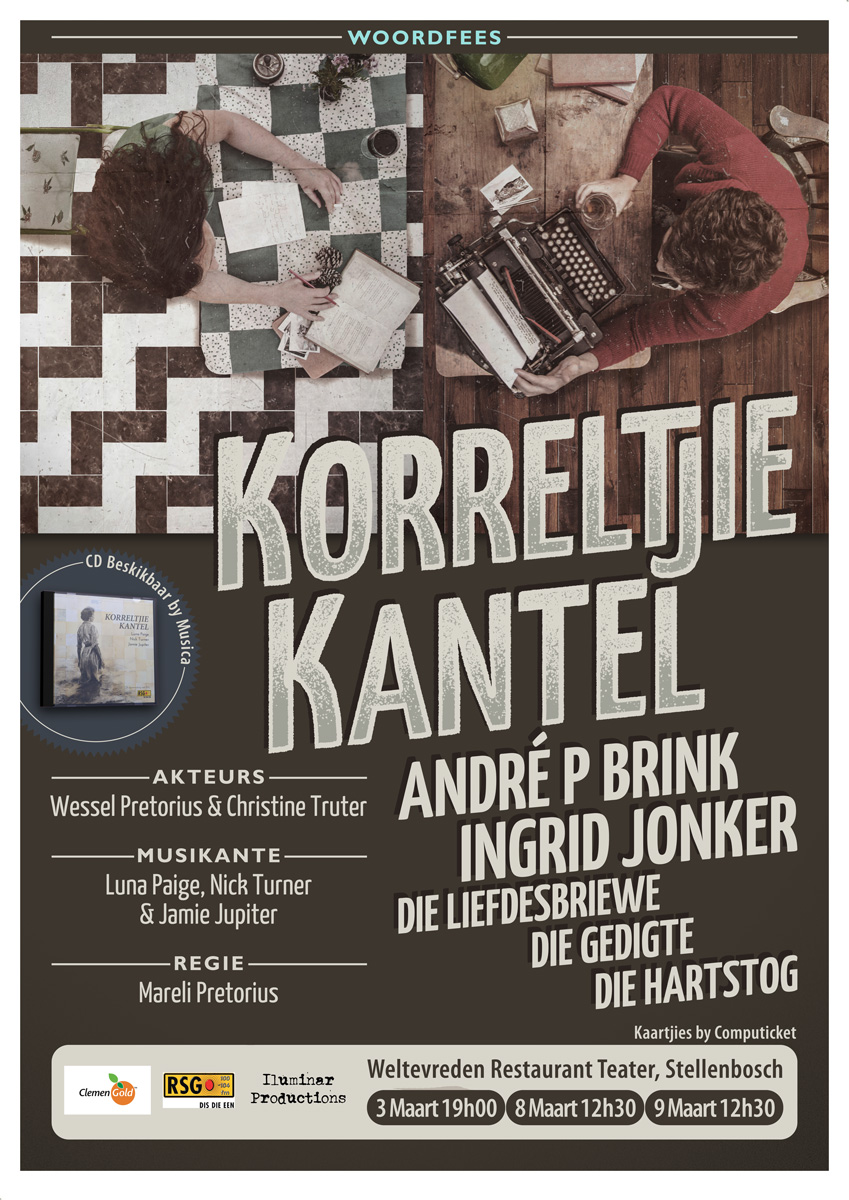 You can purchase this album at your local Musica store. The album is also available on i-tunes and other online platforms.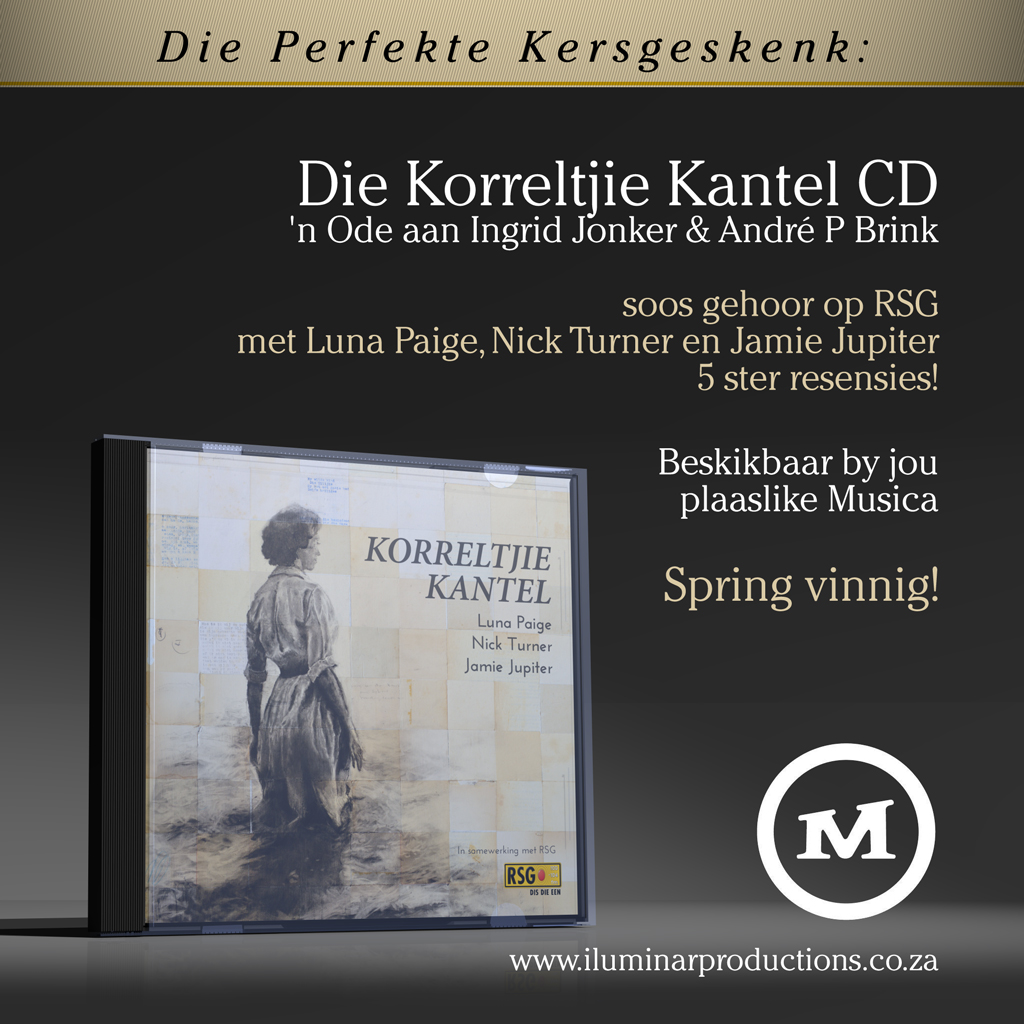 I am starting to work on my new music for my next album in 2018 and plan to release the new album in 2019. I have some exciting ideas for my new musical  venture and can't wait to share the news with you, so please do stay in touch via Facebook or Twitter to stay up to date with new developments in this regard. 
I am currently blogging for the Afrikaans site Litnet. You can read my two first blogs about authenticity by clicking on the links below. Feel free to share far and wide and stay tuned to Litnet to read my column. Start off with Part 1 on Authenticity & Follow up with Part 2. My column about entrepreneurship and diversification in the music industry will be published soon. Watch this space. 
I wish for you a happy and happening year, full of peace, calmness and good common sense to help you through the challenges we face every day. I wish for you a hunger for beautiful art and an endless supply of options to explore. 
Love Luna