July letter from Luna
This month fans can see me perform in Pretoria and Bloemfontein.  Schalk Joubert and I will  be doing a laid back and soulful show at Cafe Barcelona in Pretoria on the 14th of July. Before we head out to the Freestate Arts Festival, we will  be doing a sneak preview for Pretoria music lovers who will not be attending the Freestate Festival. Join myself, Schalk Joubert and Pops Mohamed at Pierneefteater on Saturday 15 July to see my first theatre production, Konnexi  – before we head out to Bloemfontein. Festival goers can check the show out on the 22nd of July at the Vulture Club in Kellysview (Tickets at Computicket). Once back we will be preparing yet again for a second Korreltjie Kantel tour, which will take place in August – dates to be promoted soon. In the meantime – follow Korreltjie Kantel on Facebook. Simon Orange and I are also in the pre-production phase of our collaborative show, Her Blues – which will see the light in November 2017. Keep an eye out for that one! It's going to be great.  Hope to see you somewhere in the Northern parts of the country. Come say 'hi'!
Article about the CTMA/Berklee/SU Outreach Programme that kept me so busy in June.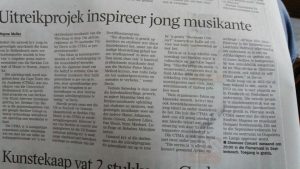 Love Luna