October
I had a lovely tour in the Garden Route in September. I also performed in Scarborough for the first time, and look forward to going back there pretty soon!
This month I am heading off to Belgium and Netherlands. I will be participating in the Korreltjie Kantel tour. We are doing 7 performances between 17 and 27 October. We kick off at Theater Tinnenpot in Ghent (Belgium). We are honoured to have been able to take hands with Centrum voor Afrikaans at the University of Ghent and Tinnenpot Theater to perform in this beautiful city for the first time.
We then move on to Netherlands where we will be performing in Leiden, Delft, The Zuid-Afrikahuis in Amsterdam, Bemmel, De Nieuwe Liefde in Amsterdam and in Utrecht. It is a great honour to be able to introduce our beautiful show and South African music, literature and visual art to foreigners. We will be taking prints of the participating Korreltjie Kantel visual artists along and look forward to also promoting their work abroad. Please stay tuned to activities abroad on my Facebook, Twitter and Instagram pages if you like! I will be sure to share how we are doing.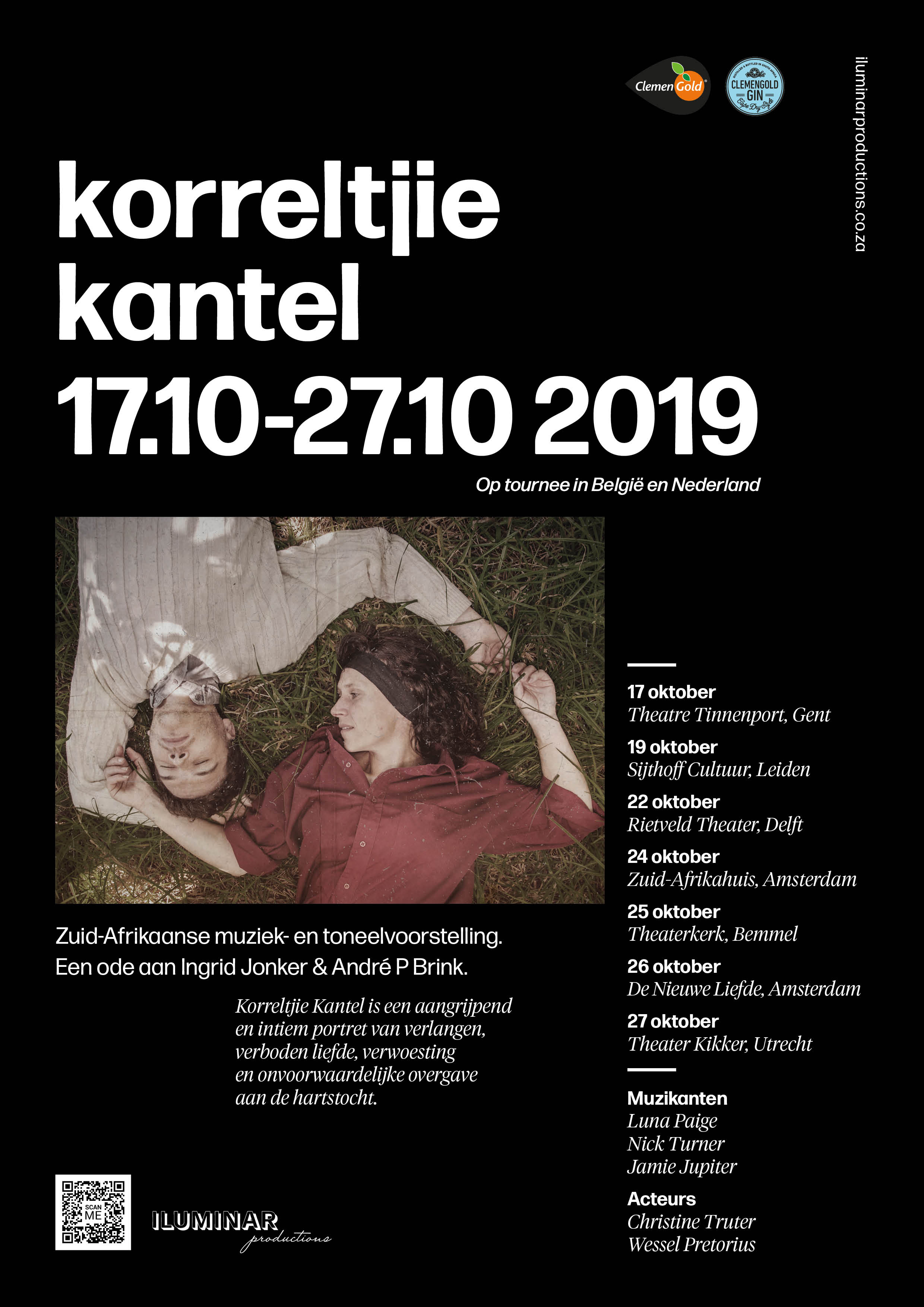 Once back I will start working on the new music theatre production, Smeltkroes – which will be directed by the amazingly talented singer, actress and director – Nicole Holm. More on this pretty soon. I also plan to tour in December, so if you are interested in booking me at your venue during December or January – please do let me know! You can make contact via this website.
Have a wonderful October!
Love Luna