JUNE – JULY
This month was interesting. I attended my first SAMA (South African Music Awards). I represented the Korreltjie Kantel team as our album was nominated for Best Afrikaans Contemporary Album. We unfortunately did not win, the award went to Jo Black (who has really won quite a lot of awards this year)! Well done to him. Nevertheless, it was a great privilege to be there and to be recognized for delivering quality and creative work. Had lots of fun. It was also very inspiring to see what other musicians from a broad spectrum of genres have been up to over the last year. We really have some amazing talent in this country. I felt inspired and motivated to think wilder and further than I have in the past and not to be afraid to experiment and be bold. There is a lot that we can learn from each other.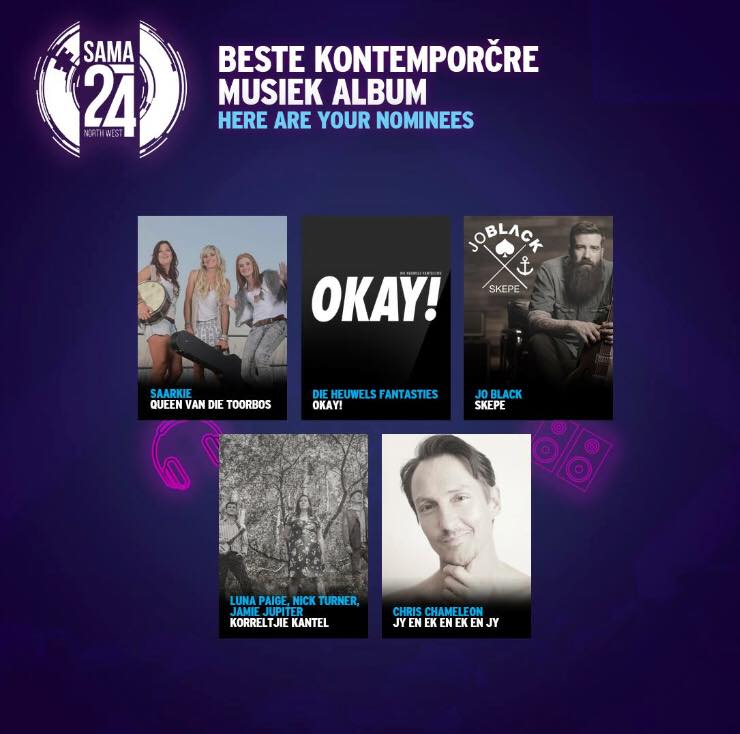 Upon my return it was time to test the acoustic version of the Her Blues show. We were invited to perform at the opening of an art exhibition at the Breytenbach Centre in Wellington. The acoustic version of Her Blues worked really well and we are excited that we now have a more intimate version of the show that we can take to smaller music venues across country. Be on the look out for performances in 2018. We are in the process of confirming performances for the large scale performance in bigger theatres in 2019.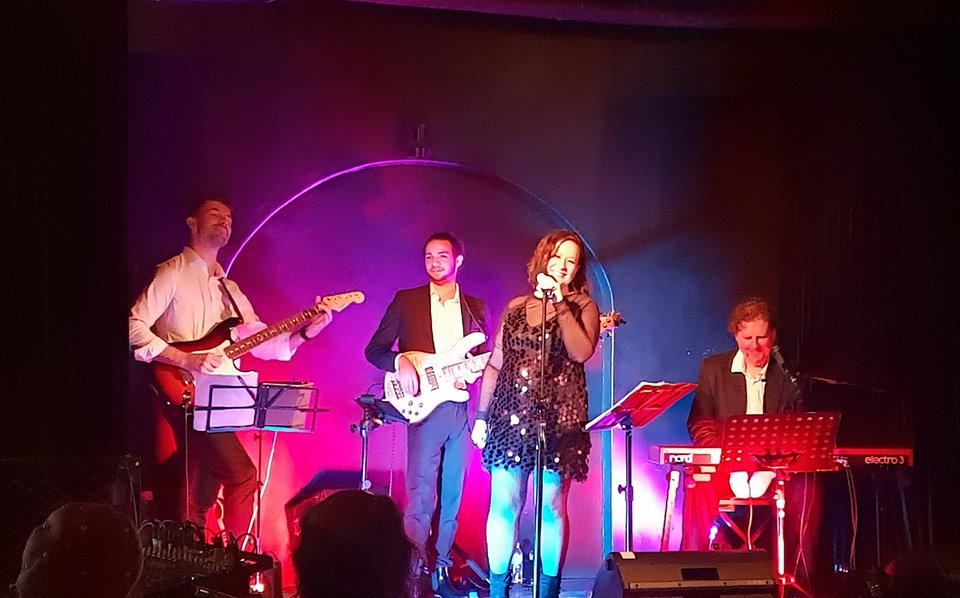 I will not be performing in June and July as I am focusing on my business, Iluminar Productions and have an array of exciting projects I am working on. We produce, develop and manage music productions and events. My business is now almost three years old and I am proud of what has been accomplished. I have learned so much out of the process and believe all these wonderful influences and learning curves will have a great impact on my creativity and future music. Do check out the projects we are working on and support. In the end all musicians are part of one big family and the bigger the extended family (that's you, the audience!), the better we all do.
Love Luna