September 2020
NEWSFLASH: My first gig since lockdown came in on short notice.
Saturday 5 September. 18h30. R120. Live at Bordienghuis, Wellington. Bookings: 082 964 9352 / almanel95c@gmail.com
Hello there,
Here we are in the month of September! Spring is around the corner and many of our beautiful Western Cape flowers have opened their pretty little faces in appreciation of the increasing warmth of the sun. Covid numbers are coming down, we are in Phase 2 and theatres can host live shows for under 50 people. The scene is still under immense pressure but at least there is a light at the end of the tunnel, and it feels a bit more in reach. I have been taking a bit of a break from social media and online performances as it was challenging, and input and rewards did not always meet each other kindly. After a month of pure bliss, I am looking forward to performing again.
I have one special online concert coming up in the month of September. This is in collaboration with the Orgasmic Music Gallery – manned by Conrad Yamneck and his team. Feel free to click on the link below to find out more about this online show which will take place on the 13th of September (which is a Sunday evening). https://www.facebook.com/events/355510499167162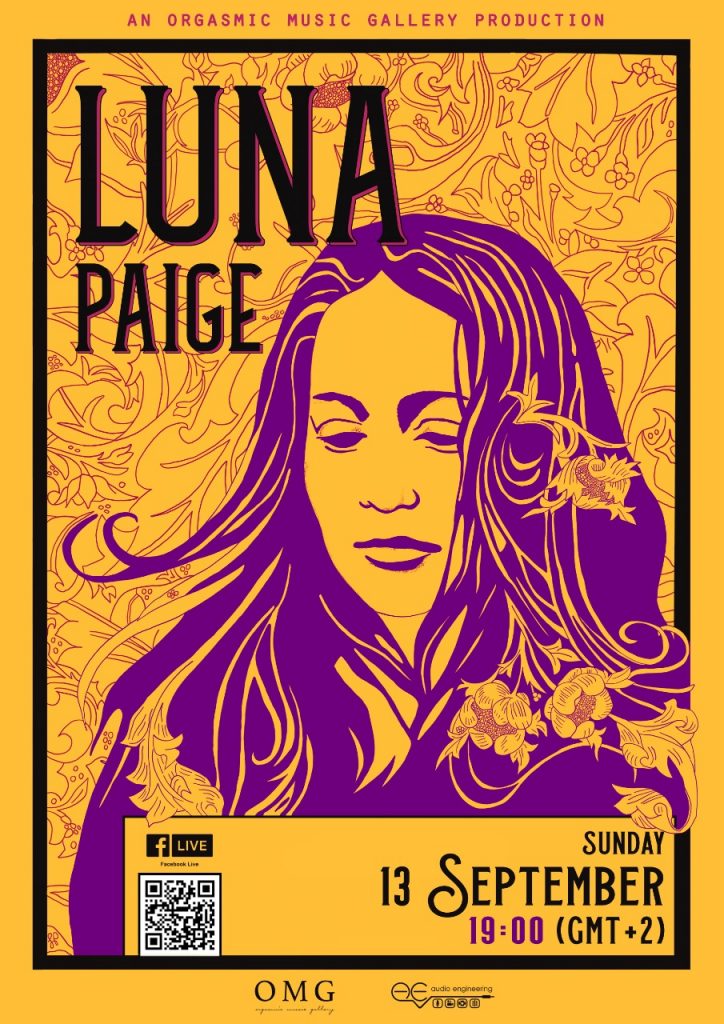 In the month of October, I kick off with a series of home and theatre live concerts in the Western Cape. In October I will be performing in Stellenbosch, Cape Town and Melkbosstrand. In November I will be performing in Durbanville and McGregor. Details about my live shows will be posted online soon. In the meantime, if you would like more info – feel free to pop me an email and I am happy to answer any questions. If you are interested in hosting a home concert – please do feel free to make contact as well. I am available for house concerts during the first week and weekend of November as well as 12-14 November. If you live somewhere between Paarl and Worcester, I am available to perform in your area on Friday the 27th of November on route to McGregor.
Dates to take note of:
13 September: Facebook Live Concert
1 October: Stellenbosch
4 October: Cape Town
30 October: Stellenbosch
31 October: Melkbosstrand
20 November: Durbanville
28 November: McGregor
Gig details to be published soon.
I am enjoying continuing with vocal lessons (online and personal). Should you be interested in contemporary vocal lessons, feel free to contact me.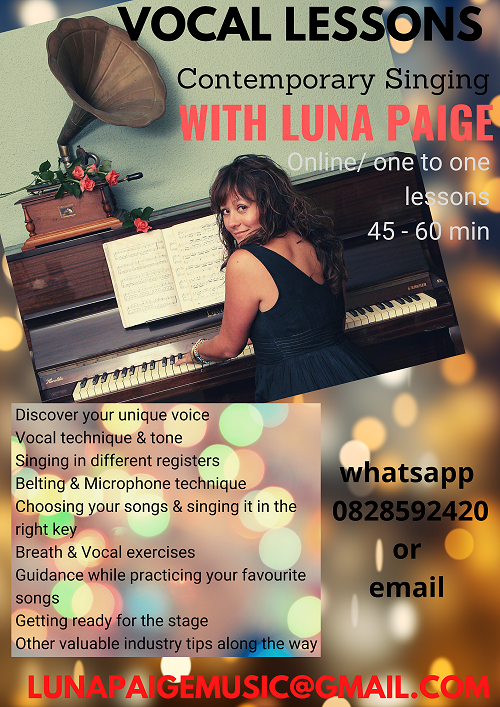 Love, Luna