August letter from Luna
This month is Korreltjie Kantel month. We are doing 4 performances – Nelspruit, Centurion, Montagu and Stellenbosch. Feel free to check out my show page for updates on our Korreltjie Kantel shows. 
In September I will be doing some of my own shows with Schalk Joubert and Kevin Gibson. We will be performing in Stellenbosch, Durbanville, Swellendam and Cape Town. It has been quite a while since we have played together as a band and I am very much looking forward to it. I am especially looking forward to performing at the lovely Towerbosch Restaurant on the Knorhoek Wine Estate.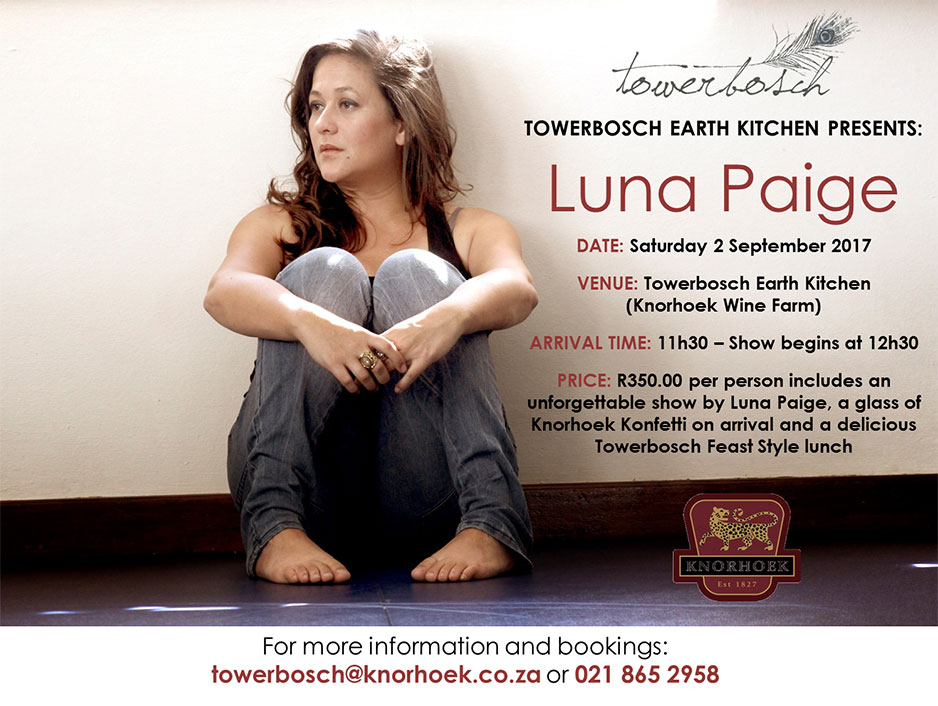 Love Luna