What to look out for…
It has been quite a ride of a year. I can't believe we are almost in May! We had a great Woordfees run and that in itself feels like a lifetime ago. 
I am excited to announce that we will be launching the brand spanking new Her Blues show on the 19th of May. We are planning a concert series of 5 shows to take place in the Western Cape. We will be performing in Stellenbosch, Cape Town, Bonnievale, Rondebosch and Durbanville. So be sure to keep an eye out for the ticket details. All should be revealed by the 20th of April. I am very excited about this show as we have worked really hard on preparing a fantastically entertaining show for all lovers of blues and the ladies who sang the songs. I would like to thank Simon Orange who is acting as musical director, for all his hard work. I also need to thank Richard Nosworthy for reshaping and developing the text and directing the cast. If you saw the sneak preview in November 2017 – be sure to come. You will be so surprised to see what Richard has done with the show. Also expect some new song additions to the show.
In the meantime, I still have to and want to promote the wonderful Korreltjie Kantel album, as it is a project very close to my heart. If you don't have the album yet – do make a plan. You can purchase this album at your local Musica store. The album is also available on i-tunes and other online platforms.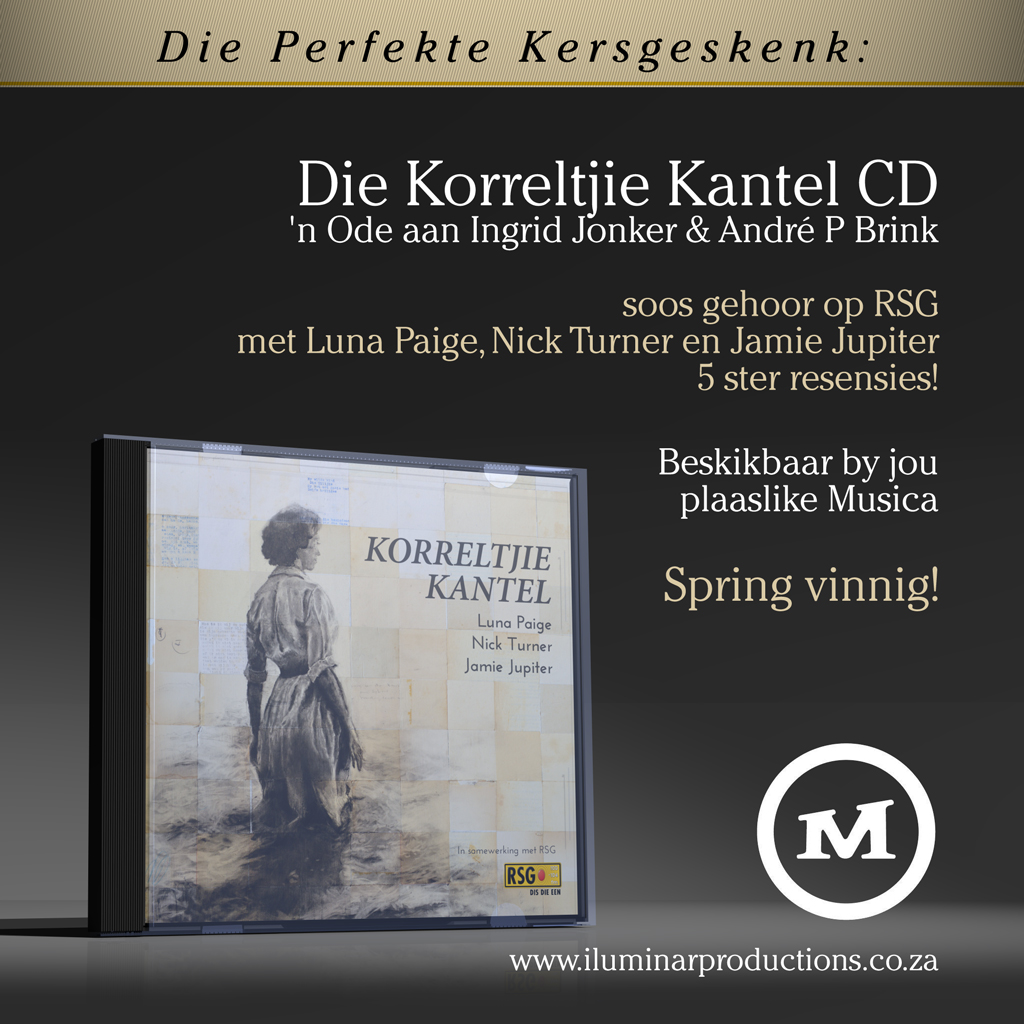 I am starting to work on my new music for my next album in 2018 and plan to release the new album in 2019. I have some exciting ideas for my new musical  venture and can't wait to share the news with you, so please do stay in touch via Facebook or Twitter to stay up to date with new developments in this regard. 
I am currently blogging for the Afrikaans site Litnet. You can read my latest column on entrepreneurship and diversification in the music industry. I spoke to some really clued up figures in the industry. Feel free to share far and wide and stay tuned to Litnet to read my column. Luna Paige Litnet Column. 
See you in May! 
Love Luna