June letter from Luna
This month was one steamroller! I only managed to write my little letter on the 21st. I am so chuffed with a project completed this month – I would like to tell you about it. My partner (Denise Barnes) and I – who own Iluminar Productions – were the coordinators of the first ever CTMA – Berklee City Music Outreach Project which took place in Stellenbosch from 10 -15 June. We received delegates (lecturers and professors) from the Berklee College of Music (Boston, USA) and coordinated a contemporary music workshop for school kids, students, teachers and professional musicians from the Western Cape. This week inspired everyone involved and really changed my own viewpoints and way of looking at my own career and creative process. It was an incredible honour to work on this project. Unfortunately I had to cancel 2 shows this month due to my busy schedule and this project. I only have 1 performance this month and it is coming up on the 30th of June. So be sure to come and join us at the Alma Cafe for a grand night out. Marcia Moon will be sharing the stage with me. Further more, we are preparing for the Freestate Arts Festival which kicks off in July. I will be visiting Pretoria first with a performance with Schalk Joubert, and we will be doing a second /preview show of Konnexi (as seen at Woordfees) in Pretoria-North, after which we will be doing one performance at the Freestate Arts Festival. Do check out my Show page for more info on all these performances in July.
Here is an article published in Die Burger – about the CTMA/Berklee City Music Outreach Project.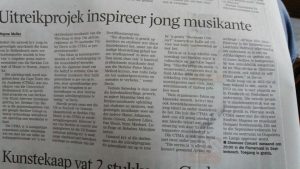 Love Luna